In one of my previous tutorials, I explained step by step, how you can send emails from TIBCO BW Processes using Send Mail activity. In this step by step tutorial, I will teach you how to receive emails in TIBCO using Receive Mail activity.
Step 1: Configure Receive Mail Activity in TIBCO Designer Process
For this tutorial, we are going to create a TIBCO BW process in designer that will use Receive Mail activity as process starter and will poll for incoming emails from a POP mail server at an interval of 2 seconds.
Add Receive Mail activity from Mail Palette in your process. In the configuration tab of Receive Mail activity, specify Host, Username, Password and Polling interval. In my case, I have used a free email service to simulate the scenario. Configuration will look like below: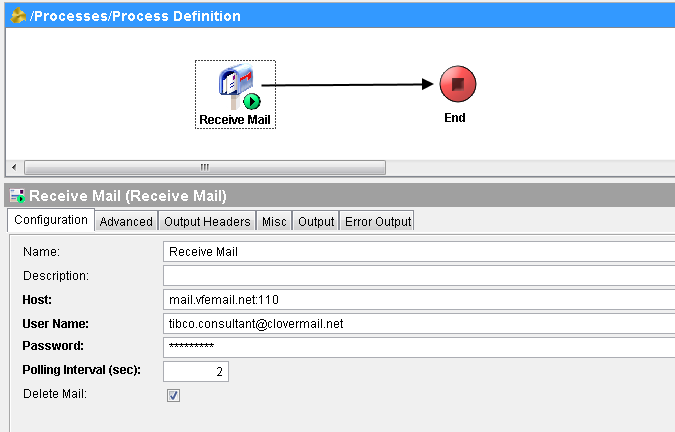 One configurations are made, you need to make sure that connectivity with the mail server is correctly being done. For this, click on Test Connection button in the bottom. If you have given all configuration parameters correctly, you should see a connection successful message as shown below: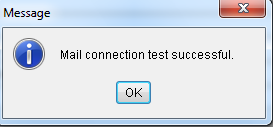 That's it for the configuration of our Receive Mail activity. Now we are going to test the process to see how it receives emails sent to the specified email address.
Step 2: Test Receive Mail in TIBCO
Load the process that was created in Step 1 in the designer tester. You will see that process will get loaded in the tester but no job will run for this.
Now we go to our mails and send an email to the address that was specified in the configuration tab in Step 1. As you can see below, after receiving email, a new Job has run for the process:

You can see in below screenshot that email data has been successfully received by Receive Mail activity with all information including Sender, Receiver, email body etc in the Output tab: