TIBCO Business Works provides options to send Email from business processes in designer. You can send email using your own SMTP server details or by using some other free SMTP services.
In this tutorial, I will teach you how you can send Email to any email address by using a free SMTP server smtpcorp.com
Step 1: Register for a free SMTP Account on smtpcorp.com
To send emails from your Tibco process, you need to have SMTP host name, IP address, Username and Password. Using Gmail SMTP for sending email from Tibco profess involves many complexities including STARTTLS errors. So, I decided to use free SMTP service of smtpcorp.com.
First sign up for an account on this site to get required details for Mail Activity configuration.
Step 2: Create Tibco Process to Send Email
After having SMTP Host, Port, User and Password details, we need to create a process in TIBCO for sending email. In this tutorial, I have created a process which reads contents from a text file and sends it as email body.
In the process following activities are used after Start Activity:
Read File Activity
Send Mail Activity
Send Mail Activity is available in Mail Resources as shown below: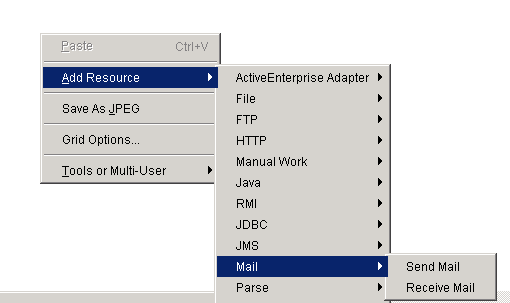 I have created a file mailbody.txt in which I have written text which will be sent ad email body. Read File activity is configured to read the file as shown below: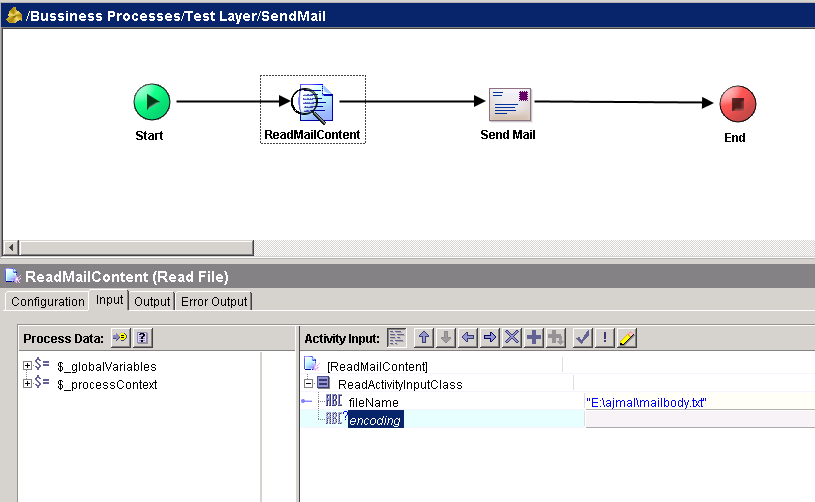 In configuration of Send Mail activity, I have given Host, Port, User and Password as shown below. Use same username and password which you used for smtpcorp.com in step 1.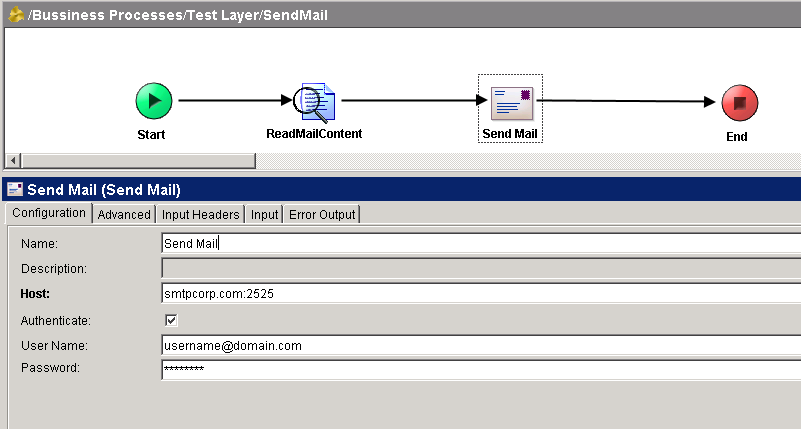 In input tab of Send Mail Activity configuration, we specify sender (our own email address), receiver email address, email subject, body etc. In the body, I have mapped output of Read File activity.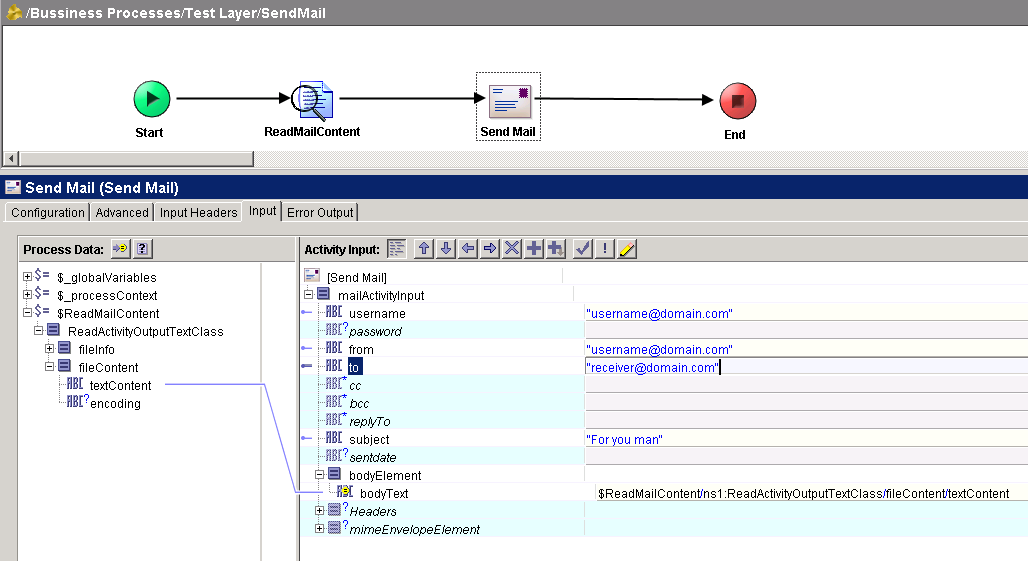 Step 3: Test Process to Send Email from Tibco
Now validate the process and if it has no validation errors, we are all set to send email from our Tibco process. Using Designer Tester, test the process. If all transitions turn green, it means we have successfully sent email from our process